The music of India includes classical music, folk music, filmi, Indian rock and Indian pop. Music in India began as an integral part of socio-religious life.
India's classical music tradition, including Hindustani music and Carnatic, has a great history over several areas of India.
With a rich legacy of music, the country has been home to numerous musicians of exceptional mettle. Be it the eminent instrumentalists, like Zakir Hussain, Alla Rakha Khan, Hari Prasad Chaurasia, Ravi Shankar, or famous vocalists of classical or Sufi music or the Bollywood music industry, like Bhimsen Joshi, Tansen, Amir Khusrau, Rashid Khan, M.S. Subbulakshmi, S.D. Burman, Manna Dey, Kishore Kumar, Mohd. Rafi, Lata Mangeshkar, the Indian music arena is blessed with legends.
Learn More
List of Famous Indian Musicians
Although our Indian Film industry is full of tallented musicians. Here is a list of most popular Musicians in India across a period of time.
Mian Tansen
One of the nine jewels (navaratnas) at Mughal emperor Akbar's court
Rabindranath Tagore
Amongst several other things, Tagore was also a celebrated beangali musician
Pt. Ravi Shankar
Bharat Ratna and three Grammy awards winner
Lata Mangeshkar
She has been revered in the Indian music industry for over seven decades
Mohammad Rafi
Bollywood would not have been the same without him
Bismillah Khan
The spectacular shehnai player, Bharat Ratna winner
R. D. Burman
He was the man who brought in western tunes to the Hindi film industry
Zakir Hussain
Padma Bhushan and Padma Shree recipient a great Tabla Player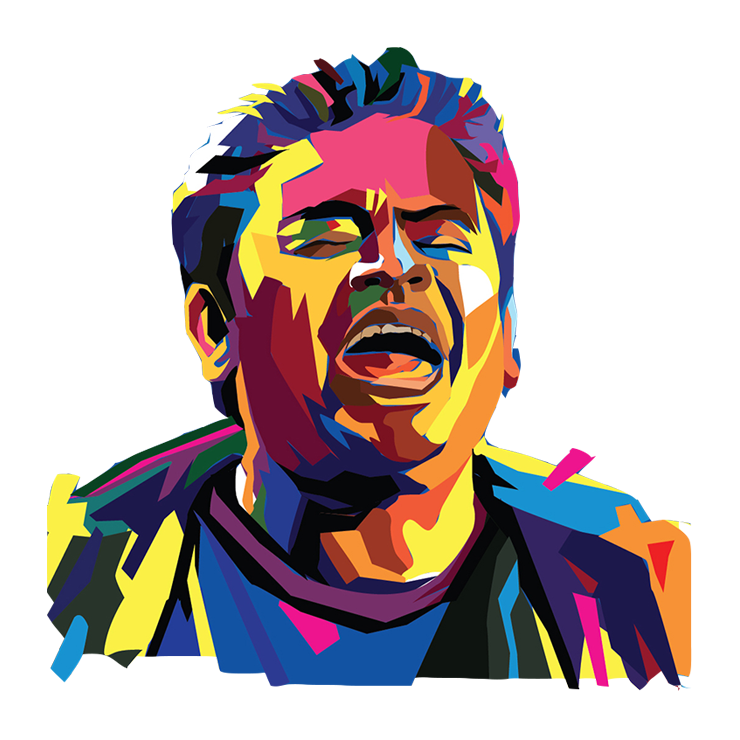 A R Rahman
Allahrakka Rahman, best known as A. R. Rahman, is an Indian composer, singer-songwriter, music producer, musician and philanthropist. A. R. Rahman's works are noted for integrating Indian classical music with electronic music, world music and traditional orchestral arrangements. Among his awards are four National Film Awards, two Academy Awards, two Grammy Awards, a BAFTA Award, a Golden Globe, fifteen Filmfare Awards and sixteen Filmfare Awards South. He has been awarded the Padma Bhushan, the third highest civilian award, in 2010 by the Government of India.
In 2009, Rahman was included on the Time 100 list of the world's most influential people. The UK-based world-music magazine Songlines named him one of "Tomorrow's World Music Icons" in August 2011. South Indian fans of Rahman refer him with the nickname of "The Mozart of Madras", and "Isai Puyal" (English: the Musical Storm).
Learn More
Yo Yo Honey Singh
Hirdesh Singh (born 15 March 1983), better known by his stage name Yo Yo Honey Singh or Honey Singh, is an Indian music producer, Indi-pop singer and film actor. He started as a session and recording artist, and became a Bhangra music producer. He has also begun to produce music for Bollywood films, and has become one of the highest-paid music producers in Bollywood. Singh received the ETC award for the best sound in 2006 for his song "Glassi", the PTC award for the Best Folk Pop Award 2009 for "Rebirth", and the PTC award for Punjab's Best Music Director 2011
It has been reported that he was paid the highest fee ever for a Bollywood song (as of 2012) of ₹7 million (US$110,000) for a song in the films Cocktail and Mastan. Singh topped the chart of trending videos of 2012. He earned two places on YouTube's list of top 10 trending videos of 2012. His song "Brown Rang" made it to the top spot. "High Heels", in collaboration with Jaz Dhami, took the fourth spot.
Learn More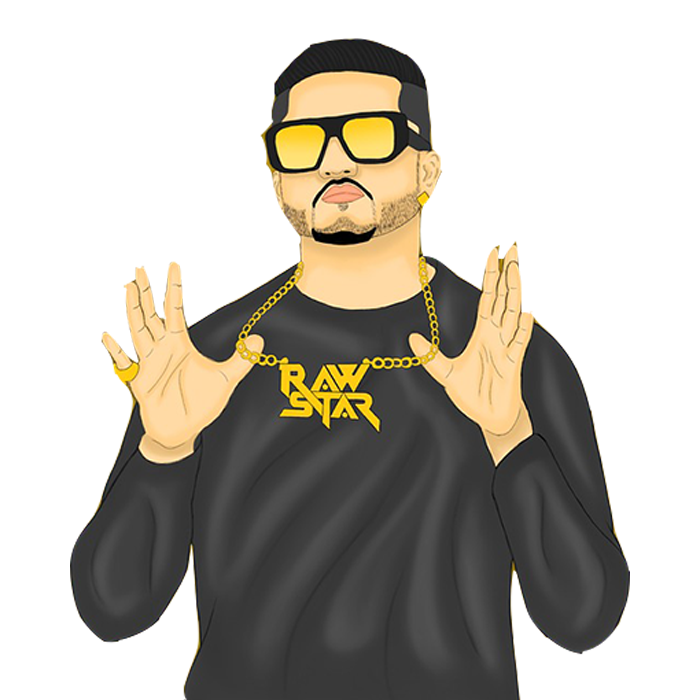 List of Indian Singers
Lata Mangeshkar
Lata Mangeshkar is an Indian playback singer and occasional music composer. She is the best-known and most respected playback singer in India.
Kishore Kumar
Kishore Kumar was an Indian playback singer, actor, composer and many more. He is considered one of the most successful playback singers in the Hindi film industry.
Mohd Rafi
Mohammed Rafi was an Indian playback singer and one of the most popular and successful singers of the Hindi film industry. Rafi was notable for his voice and versatility.
Manna Dey
Manna Dey was an Indian playback singer. He debuted in the film Tamanna in 1942. After the song "Upar Gagan Bishal" he saw success and went on to record over 4K songs.
Sonu Nigam
Sonu Nigam is an Indian musician, singer, composer, music producer, recordist, music programmer, live performer and actor. He sings in Hindi and Kannada language films.
Kumar Sanu
Kumar Sanu is a leading Indian playback singer of Bengali background, popular for rendering his voice in Bollywood movies. India awarded him the Padma Shri in 2009.
Music Instruments played in India. With

abc2india
You can learn More about Indian Music Culture.
---
Sitar
Sitar is of the most popular music instruments of North India. Some famous Sitar players are Ustad Vilayat Khan, Pt. Ravishankar, Ustad Imrat Khan, Ustad Abdul Halim Zaffar Khan, Ustad Rais Khan and Pt Debu Chowdhury.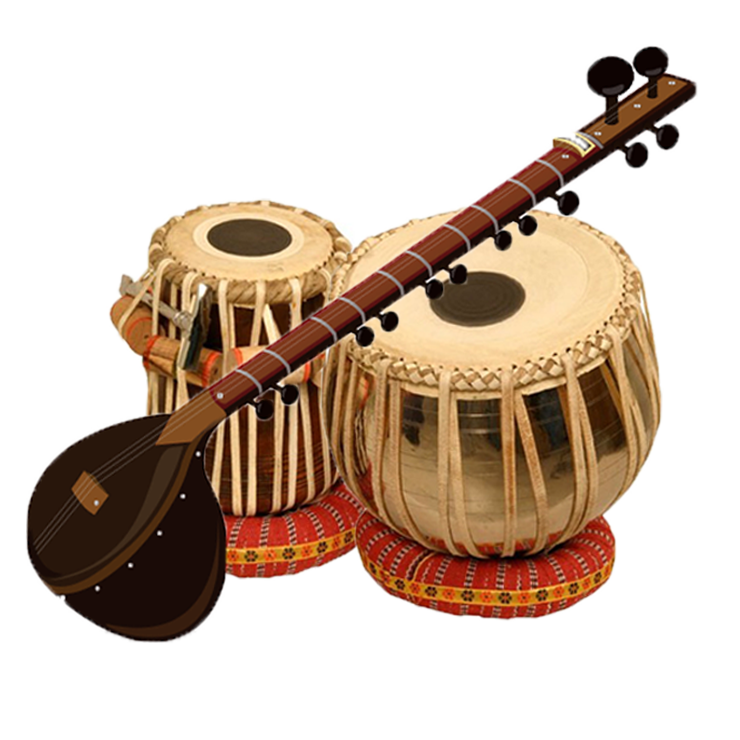 Tabla
The most popular musical instrument used in North India is the Tabla. It is a pair of drums- the Tabla and the Bayan. The Tabla is made of wood and whereas its head is made of stretched animal skin. Ustad Zakir Hussain is a reknowned Tabla artist.
A learning path as unique as your kid ABC2India
Not convinced yet? Here are more reasons to choose Us