India has one of the oldest and largest film industries in the world.
It was in early 1913 that an Indian film received a public screening. The film was Raja Harischandra. Its director, Dadasaheb Phalke is now remembered through a life-time achievement award.
The history of cinema in India is the 2nd oldest in the world

abc2india
Will help you to learn about Great History of Indian Cinema
---
Silent films (1910s–1920s)
The age where only silent movies were published, Raja Harishchandra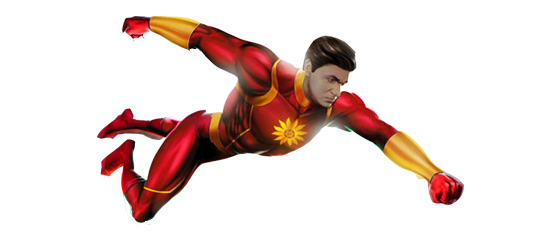 Talkies (1930s–mid-1940s)
The age where speaking movie were published, Alam Ara
Golden Age (late 1940s–1960s)
This era is regarded by film historians as the Golden Age of Indian cinema
Contemporary (1970s–present)
Realistic Parallel Cinema continued across 1970s practiced in many Indian film cultures
A learning path as unique as your kid abc2india
Not convinced yet? Here are more reasons to choose Us
Most Popular

Movies

Series

Cartoons

In India
Indian cinema is divided in two parts: Bollywood and Tollywood. All of the films in Hindi belong to Bollywood, while movies in other regional languages like Tamil, Telugu, Kannada, Malayalam, Bhojpuri, Bengali, and Punjabi belong to Tollywood.
Popular Movies of all time
Barfi!
Ranbir Kapoor, Priyanka Chopra, Ilena D'Cruz
OMG: Oh My God!
Courtroom Drama Between Men and God
Mughal-E-Azam
The Most Expensive Film of All Time
3 Idiots
Amir Khan, Kareena Kapoor
Dilwale Dulhania Le Jayenge
Longest running movie on screen
Mother India
The Indian Gone with the Wind
Sholay
Amitabh Bachchan, Dharmendra
Lagaan
Amir Khan, Lara Dutta
Super Bheem Adventures of Bheem
Super Bheem is an Indian animated comedy adventure television series created by Rajiv Chilaka. Premiered in 2008 on Pogo TV, it focuses on adventures of a boy named Bheem and his friends in the fictional kingdom of Dholakpur.
In this series, Bheem and his friends are usually involved in protecting Raja Indravarma, the king of Dholakpur and his kingdom from various evil forces.
The Jungle Book (2016) Mogli and Sherkhan
The Jungle Book is a live-action VFX movie that tells the story of Mowgli, an orphaned human boy who, guided by his animal guardians, sets out on a journey of self-discovery while evading the threatening Shere Khan.
It is a 2016 American fantasy adventure film directed and produced by Jon Favreau, produced by Walt Disney Pictures, and written by Justin Marks.