India

Famous

Popular

Glorious

Clothes
Indian Traditional Clothing is variant from region to region and state to state.
However, at present people all across the nation are seen wearing the most common clothes like saree, salwar suit, jeans top/ kurti for women and shirt-pant, dhoti, kurta-pyjama for men. As per the Indian History, the present clothing has evolved from the then clothing style of langotas, dhoti, saree, gamacha and loincloths. Indian Clothing also reflects a variety during the festivals or some special occasions in one's home. Also, for every dance form, a different style of dress is worn by the performers . Learn More
---

Oldest and Unique
Facts About Indian Clothes
Indian History depicts the tradition of saree being worn by the women of the nation. The salwarkameez or salwar-kurta came in trend after the Mughal reign over India. Also, the modern fashion wear like the jeans, tops, dress was introduced in the country during the British Rule. While, for men, earlier it was the dhoti or lungi which later was replaced with shirts, pants, trousers, kurta-pyjama, sherwani, etc influenced by the foreign rulers.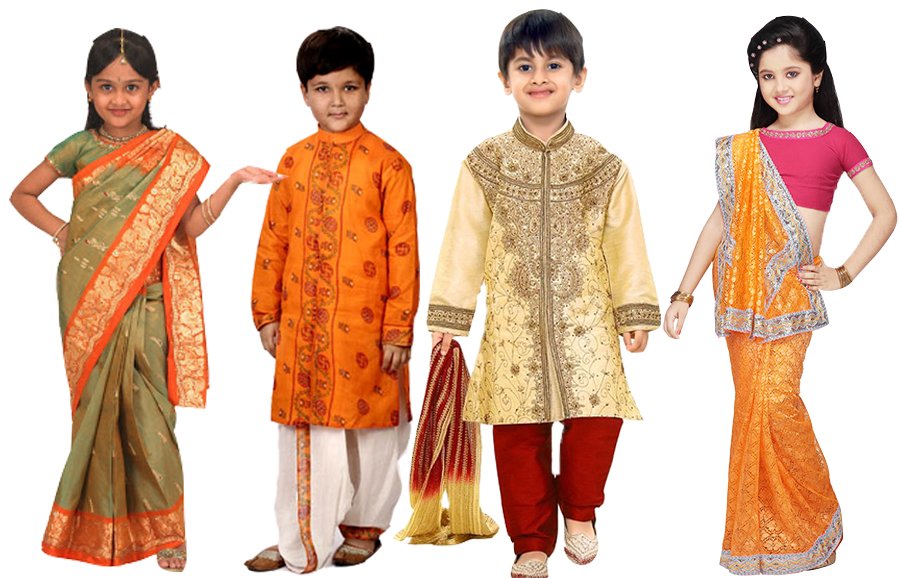 Indian Kids Clothing
At some ethnic occasion kids do wear traditional dresses. Boys wear sherwani, kurta, churidar. Girls also follow the same and wear saree, lehenga, suit, kurti etc.
In India kids are also adapting similar fashion according to their genders. Usually boys wear contemporary dresses. At the same time there is also a culture of western dresses in kids. Hence boys wear T-shirts, jeans, shirts and pants. Likewise girls also wear contemporary and western typical dresses.
Contemporary Clothing
The emergence of 21st Century brought in trend the fashion of both Western and Indian Clothing style all across the country, especially for those living in cities and urban areas. Women started wearing more comfortable clothes influenced by the International fashion and style leading to invention of Indo-Western and Fusion wear. Meanwhile, even men started following the latest trends and infused the fusion of Western and Indian traditional clothing in their wardrobes.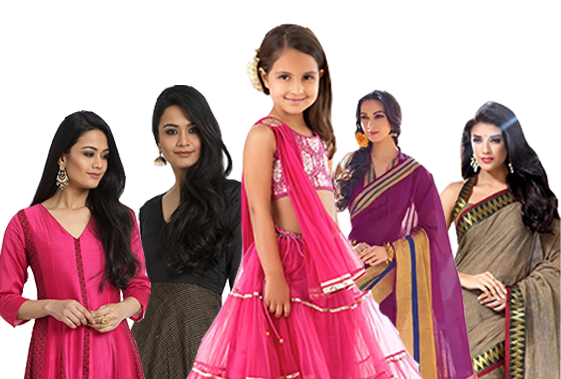 A learning path as unique as your kid ABC2India
Not convinced yet? Here are more reasons to choose Us